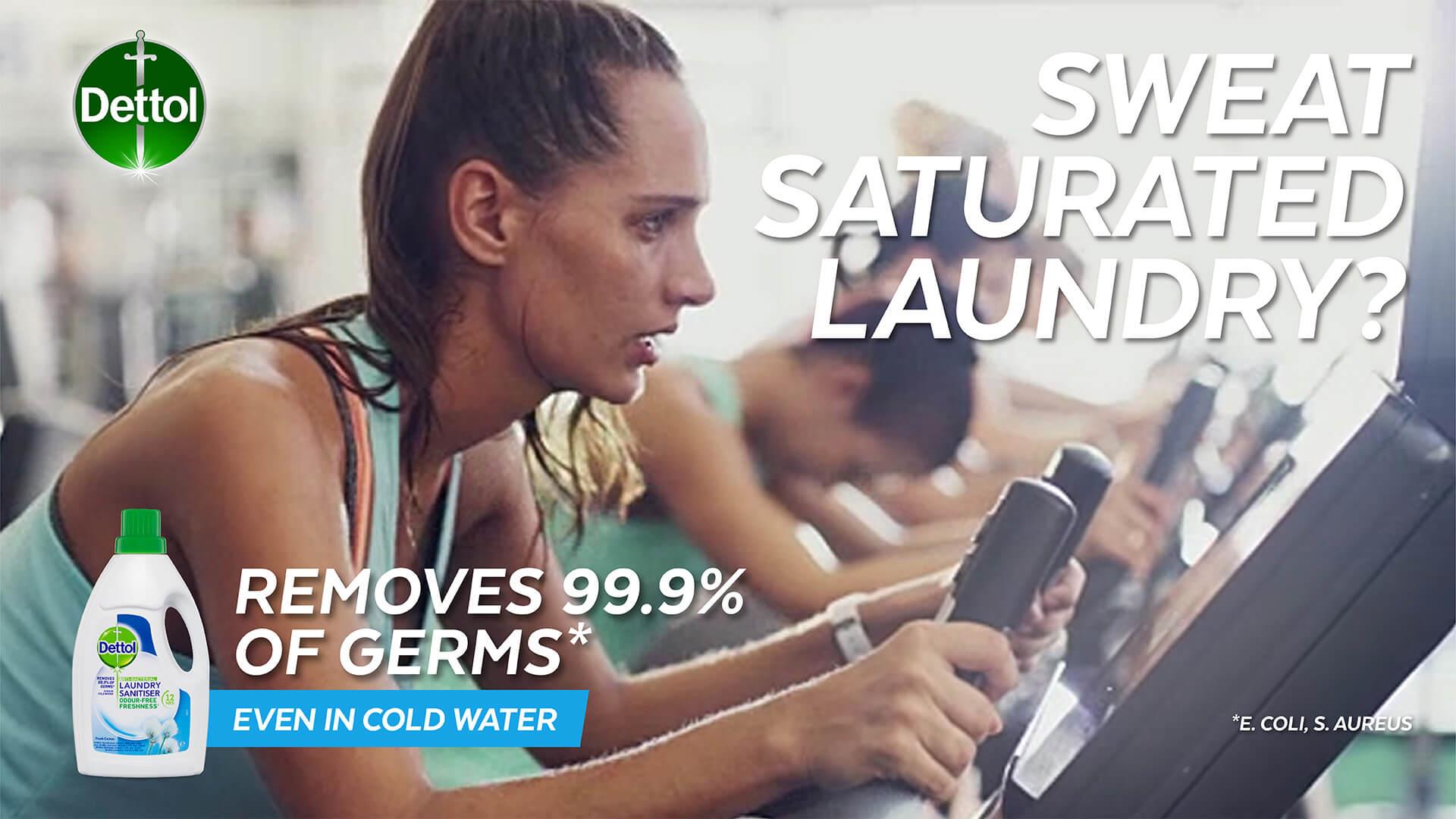 Attention! The threat of sweat exists in your gym gear!
Nothing feels better than hitting the weights, running on the treadmill or catching a fitness class to get your regular dose of endorphins. Sweating is all part of the experience, right? It means you've worked hard!
The problem, however, is the malodours left trapped in your clothes. Even after you've put them through the wash, they may still smell like the last sweaty session.
That's because using Laundry Detergent alone doesn't always fully remove germs - especially if you're washing in lower temperatures under 60°C. So while the clothes may look clean, they probably won't smell clean.
Just like you have a thorough shower after your sweaty session, your clothes need the same extra special care.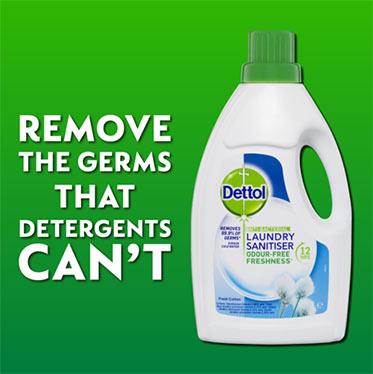 You need Dettol Antibacterial Laundry Sanitiser!
Removes 99.9% of germs* – even in cold water
Trust Dettol Antibacterial Laundry Sanitiser for your clothes & laundry. It removes 99.9% of germs such as S. aureus and E. coli even in cold water to ensure your laundry is hygienically clean after every wash.
With Dettol Antibacterial Laundry Sanitiser, you can rest assured that the next time you throw on your gym gear, it will be hygienically clean and smell as fresh as you feel.
Benefits of Dettol Antibacterial Laundry Sanitiser

 Removes 99.9% of Germs
 Such as E.coli, S. aureus

 Works in Cold Water
 From 20°C

12 Hours Odour Free Freshness
 On washed wet clothing left in washing machine

Suitable for Front & Top Loaders
 Or even use in hand washing!

Dermatologically Tested

Specially Designed for Fabrics
Suitable for towels, clothing, sweaty sports gear, underwear, socks, bedding ...and more