Dettol Antibacterial Disinfectant Wipes
Dettol Disinfectant Wipes kills 99.9% of germs.
Cut through grease and lift messes
Kills 99.9% of germs (E.Coli, Salmonella, S. Aureus).

- Great for use on non-porous hard surfaces where food is prepared and stored.
- Non bleach.
- Lasting fresh fragrance.
How to 
Use
Designed for toilets, sink and taps, showers, tiles and bath tubs
Pull back the reseal able cover, pull out wipe. 
Reseal after each usage & store cover facing down to avoid dying out. 
Wipe surface for a more hygienic clean and then dispose of wipe. 
Test on an inconspicuous area before using to ensure no damage is caused to the surface. 
More ways to use this product…
- Gently peel back the resealable sticker and pull wipes through the opening to remove. Reseal the sticker to retain moisture in the remaining wipes.
- Wipe surface several times or until clean.
- Leave surface to dry.
- For hard non-porous surface that come into contact with food or surfaces touched by young children, rinse thoroughly with water after use.
- After use, dispose of wipe in rubbish bin. Do not flush wipe down toilet.
- Always reseal the sticker to retain moisture between uses.
Safety 
Instructions
Keep out of reach of children.

Will irritate eyes.

Avoid contact with eyes.

Wash hands after use.
For hard surfaces only.

Do not freeze.

Use biocides safely. Always read the label and product information before use.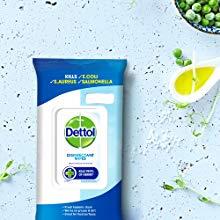 Fresh hygienic clean
Dettol wipes both cleans & disinfects, which are usually 2 separate processed.
Microorganisms may be removed during the cleaning process, however cleaning is not intended to destroy microorganisms. Disinfection is required for this purpose.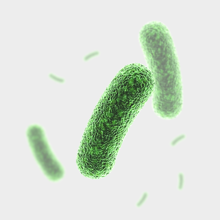 Kills 99.9% germs*
*TGA Test for Commercial Grade Disinfectants (October 2016), for surfaces: E.Coli, S. aureus, Samonella.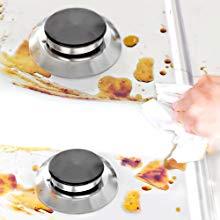 Cuts through grease & dirt
The cleaning formula in Dettol wipes cuts through great & dirt - great for non-porous food surfaces where food is prepared and stored.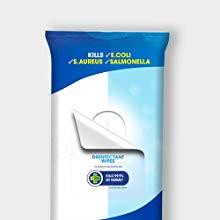 Resealable pack
Designed with a resealable lid closure to help wipes stay moist and ready to clean & disinfect.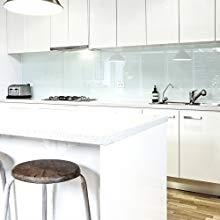 Everday use in kitchen
Suitable to use on most finished surfaces around your home, especially the kitchen, including stainless steel, laminate floors, kitchen tops, washable walls and outdoor furniture.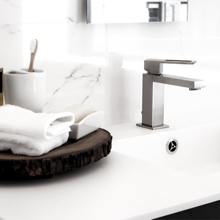 All around the home
Suitable for disinfecting the bathroom, toilet seats, laundry baskets and fitness equipment too.
After use, dispose of wipes in rubbish bin. Do not flush wipe down the toilet.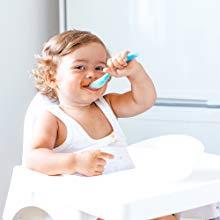 Children's surfaces
Kill germs on everyday items used by children**, including strollers, changing tables, toys, highchairs, booster seats, cribs and potty training seats - just remember to rinse the items after use!
**Children over 12 months.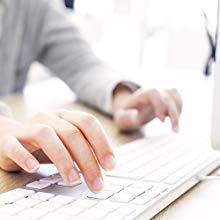 Safe for use on electronics
Safe to use on your gadgets: use them freely on remote controls, keyboards and mouses and portable audio devices.