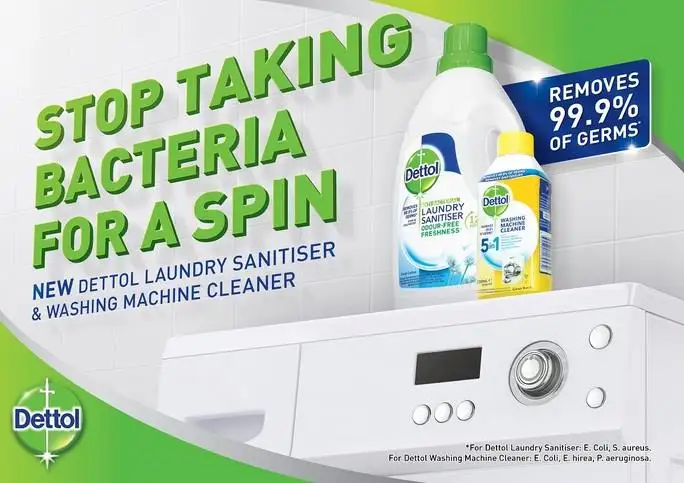 A clean washing machine plays an essential part in good laundry hygiene. Dettol Washing Machine Cleaner can be used on both front and top loader machines to help stop the spread of germs through your laundry.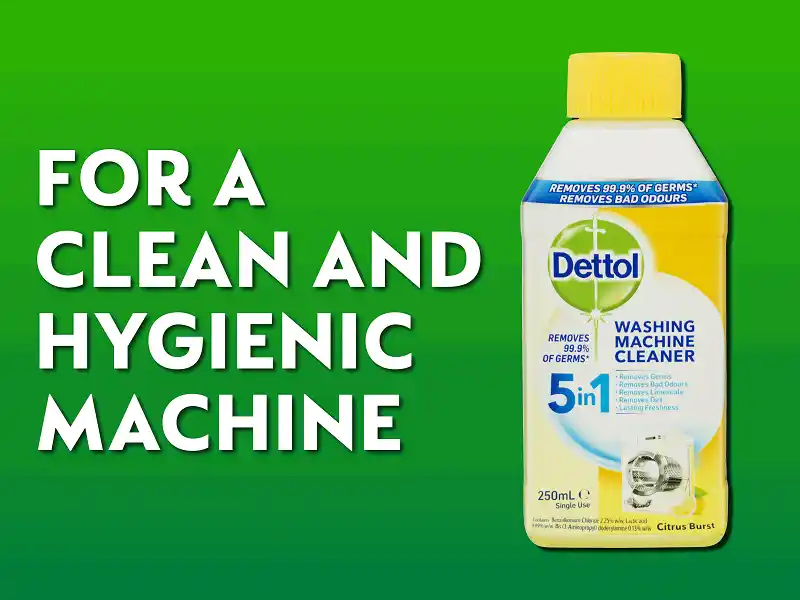 Why bacteria can end up in your washing machine
Every time you load your washing machine with dirty laundry, you're also introducing germs. Even the water that the machine uses throughout the cycle brings them in too.
Most of the germs that enter should be gone by the end of the wash, but some can actually stick to the machine and form clusters of germs called biofilms. This is especially likely to happen in plastic parts, like the detergent drawer and rubber seals along the door.
These germs can then detach from the machine during the rinse cycle, and actually contaminate your clothes as you're trying to get them clean. Germs can also be the cause of that musty, damp smell you may get after washing your laundry. Cleaning your washing machine is a really important step to help prevent this.
Benefits of Dettol Anti-bacterial Washing Machine Cleaner
With 5-in-1 actions, Dettol Washing Machine Cleaner is an antibacterial washing liquid specifically formulated to help prevent the build-up of biofilms and other residues in your machine.

Removes 99.9%
of germs*

Removes bad odours

Removes limescale

Removes dirt

Lasting freshness
*Germs tested: E. coli, E. hirea and P. aeruginosa.
Start by cleaning the door, rubber seal and detergent drawer using Dettol Washing Machine Cleaner.
Dilute one tablespoon (15ml) of Dettol Washing Machine Cleaner in 200ml water. Using gloves, dip a sponge or wash cloth in the solution and wipe the surfaces clean.
Next, run the machine on an empty cycle along with the remaining Dettol Washing Machine Cleaner.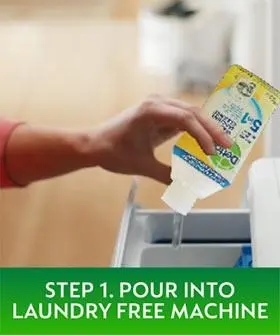 Step 1. Pour into laundry free machine
Pour the remaining liquid from the bottle into the detergent drawer (do not use detergent).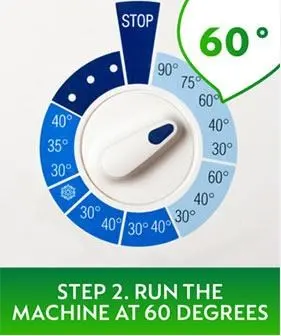 Step 2. Run the machine at 60 degrees
Run the machine at 60°C - make sure there's no laundry inside.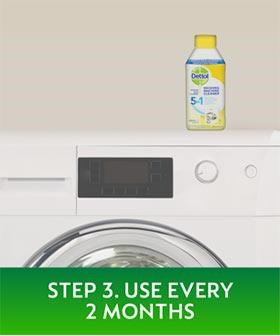 Step 3. Use every 2 months
Repeat the procedure every 2 months to help keep germs, dirt, limescale and other residues away. Easy!
Extra tips::
If your machine has never been cleaned before, it may need a second treatment immediately afterwards.
For best results, use your machine's highest wash temperature at the longest washing time.
Allow inner surfaces to dry by leaving the door and detergent drawer open every time you use your machine.
Dettol Washing Machine Cleaner is meant to be used in its own - do not mix it with bleach or any other household products.
For a clean and hygienic machine, make sure to try Dettol Antibacterial Washing Machine Cleaner. Want to learn more about germs and laundry? Be sure to also check out our Laundry FAQs page for everything you might need to know!