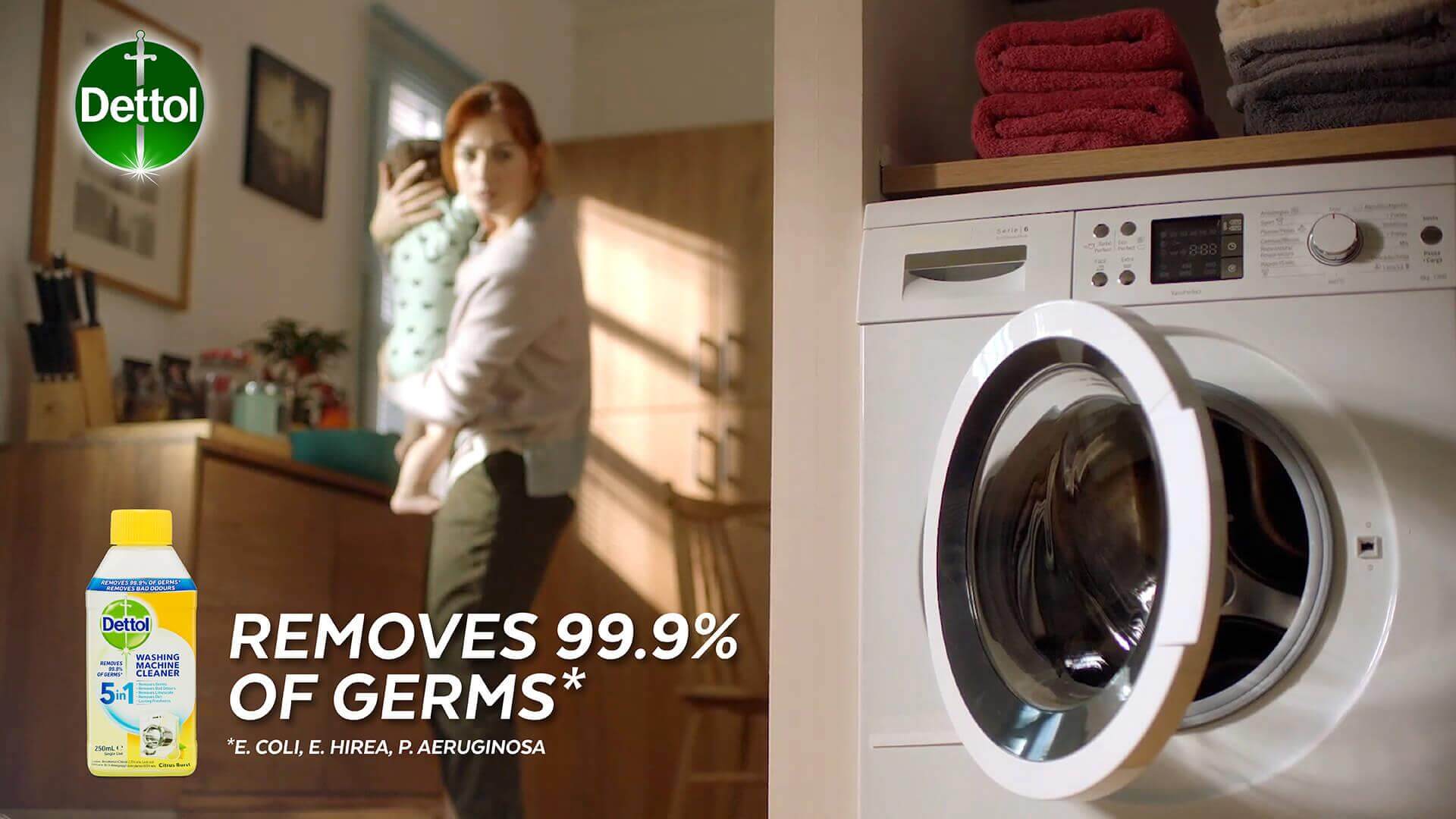 Dettol Washing Machine Cleaner
Your family's health and hygiene always come first
This should start with clean clothes.
Families live active lives. School, sport and work, travelling on public transport, and coming into contact with others – leaving an endless cycle of dirty laundry.
When you run a laundry load through a full cycle, you expect that everything comes out fresh and hygienically clean again. However, over time, your washing machine can get a build-up of bacteria, dirt particles and odours, meaning each laundry load may not be as clean as you think it is.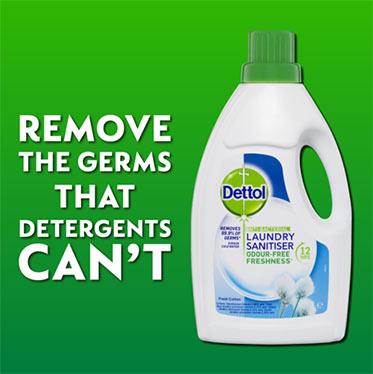 You need Dettol Washing Machine Cleaner
For a hygienically clean machine
Dettol Washing Machine Cleaner is specially formulated to be effective at removing 99.9% of germs (such as E. coli, E. hirea and P. aeruginosa) and bad odours as well as dirt and limescale so you'll know that your washing machine is clean, hygienic and smelling fresh to wash your families laundry in after another big day.
Benefits of Dettol Antibacterial Washing Machine Cleaner

 Removes 99.9% of Germs
 Such as E. coli, E. hirea, P. aeruginosa

5 in 1 Actions
 - Removes Germs
- Removes Bad Odours
- Removes Limescale
- Removes Dirt
- Leaves Freshness