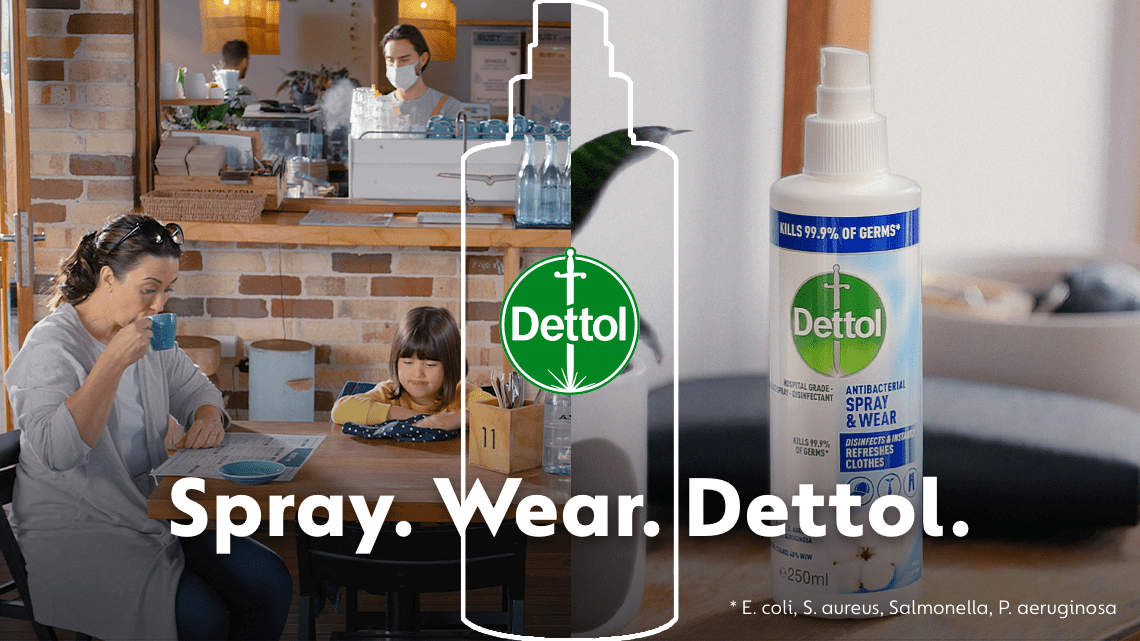 Dettol Antibacterial Spray & Wear is designed to help protect your family from common germs & odours that may be lingering on those laundry items you may not wash as often. This hospital-grade spray disinfectant kills 99.9% of germs such as E. coli, S. Aureus, Salmonella and P. Aeruginosa and can be used up to 300 time to continue keeping your laundry fresh.
For every occasion, to help keep you protected; from washing machine cleaner, laundry sanitiser to spray & wear.
Test on a small non-visible area before use. Spray within 20-25cm distance from fabric in a sweeping motion to ensure proper coverage. Allow to dry before wearing. For treating articles of clothes / soft surfaces - Allow for complete air dry before wear. Do not treat articles of clothing while wearing. Use only as directed.